Minakami Snowshoes
Snowshoeing is becoming more and more popular!Let's enjoy the silvery Minakami!
Snowshoe fee
fee
January to the end of March
税込
6.000 yen including tax
If you make a reservation by phone,
the fee will be 500 yen higher than the above fee.
Please bring your own lunch.
Lunch time varies depending on conditions
You bring your own snowshoes, and we will refund 500 yen in cash on the day.
Meeting time
Ichinokura Trail-Course   (9:30-16:00)
Finish time depends on the condition of the river.
Age limit
Over 10 years old (must join with a parent or a guardian) *Elementary school students must be join with them.

Course List
・Ichinokura Course ・Oou Cave Course
・Oominenuma Course ・Mt. Azumayasan Course
※The basic course is the Ichinokura course.
Will be changed depending on the conditions of the day.
If you have any requests, please contact us in advance.

Snowshoes fee(the fee after revervation discount on the website)

Tour Schedule
Meet at Minakami Base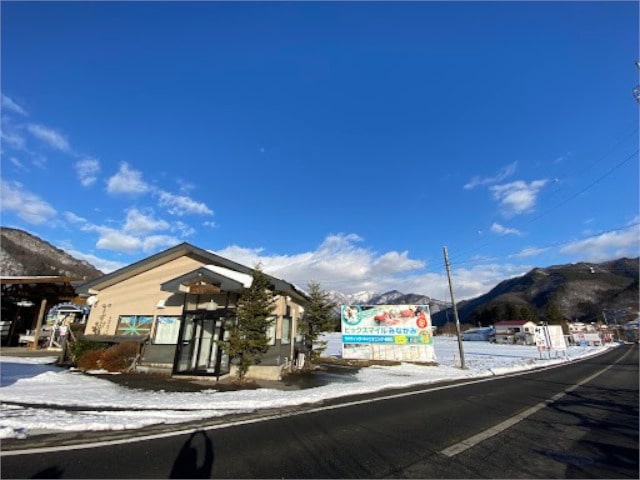 Minakami Base has a free shuttle service from the nearest station.If you come by car, it is 1km from Minakami IC, about 5 minutes. You can park our free parking lot at the same site.
Start moving.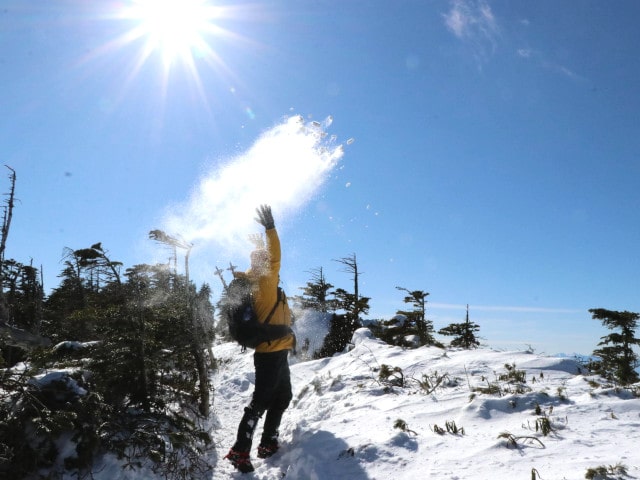 The course will be decided by the weather conditions of the day!Please wait and look forward to the day♪ It takes 15 to 30 minutes to get to the starting point by car.15-30 minutes drive to the starting point.
Expain about Showshoes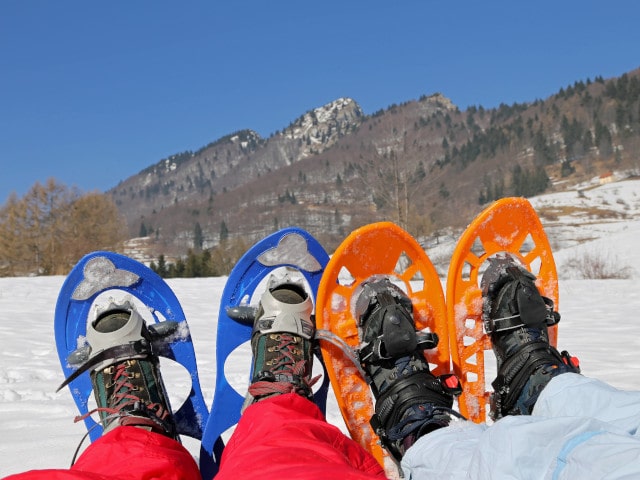 When you arrive at the starting point, you will be briefed on how to walk and what to look out for. If you are a beginner, don't worry, our staff will give you a detailed lecture. 
Snowshoe start!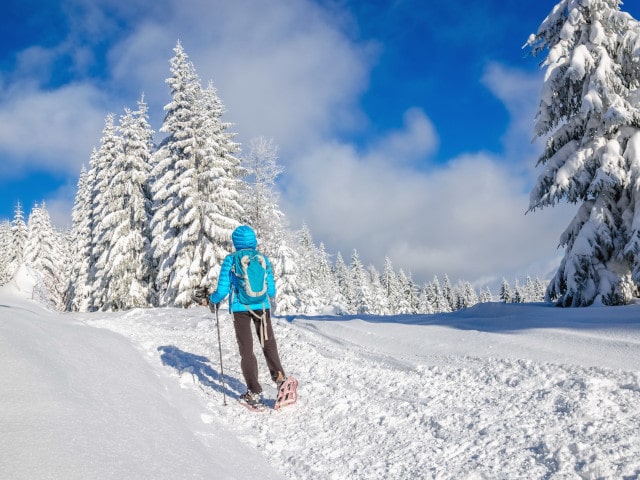 Lst`s go to the silvery world! Depending on the conditions of the day, there may be a variety of fun things to do!
Lunch time!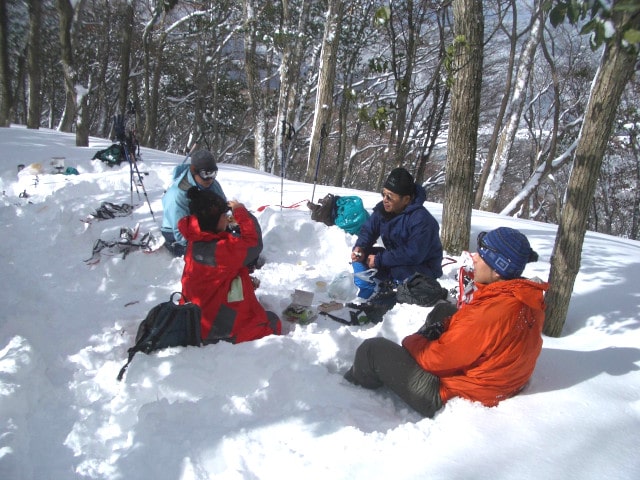 Let's have lunch in a world of white and silver!
After the goal...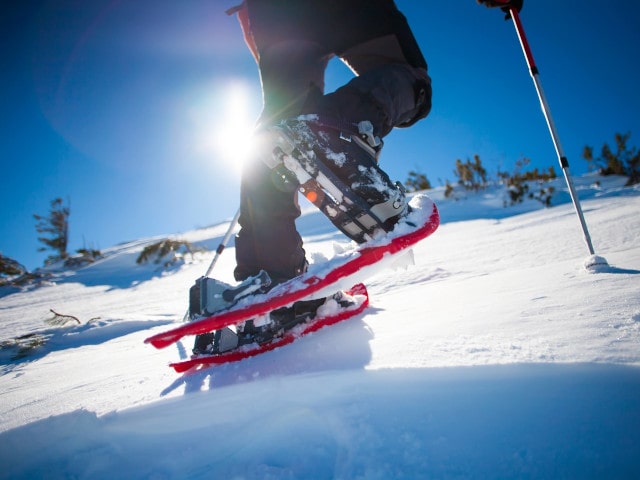 After returning to the meeting place and changing clothes, let's enjoy looking at the photos taken that day. Please feel free to ask our staff for recommendations on hot springs and food.
What to bring on the day of snowshoeing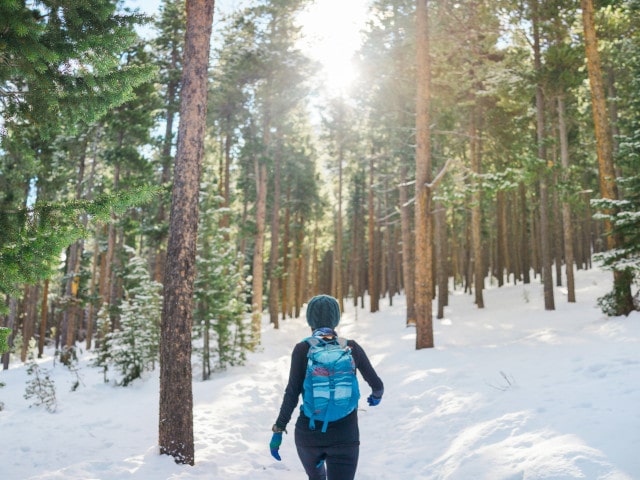 personal effects
Dress warmly and comfortably.


Ski and snowboard wear top and bottom, waterproof mountaineering clothes, etc.




※The rental clothing is a hiking cape. Please be sure to bring something to wear inside.

shoes
Snow boots, mountaineering shoes with high cut and waterproof 3-season models possible
※Rubber boots are not allowed.
※Many nylon boots are not suitable, depending on the type.
Intermediate clothing that is easy to regulate body temperature


Fleece, sweatshirt, or even a hoodie is possible depending on the weather.

glove
Available for skiing and snowboarding
Too thin or military-like materials are not suitable.
Things that are useful to have
sunscreen

Sunglasses or goggles

500 yen off if you bring your own snowshoes(500 yen refundable at the site on the day)

leggings

hand warmer
Items available for rental
Fee
Clothing, top and bottom: 1,000 yen


This will be mountaineering wear. There is a limited number of children's wear available for rental. If you have a large group, please contact us as soon as possible.

Shoes (with spats): 500 yen


These are 3-season climbing shoes. Please bring thick socks.

Gloves (sold): 1200 yen


In order to prevent coronary infections, this product is only available for sale.

Sunglasses 200 yen

Spats: 200 yen

Zack: 500 yen
free
Caution
Please prepare according to the conditions of the day.
Access to Gunma Minakami Snowshoe
meeting place

Big Smile Minakami Base
Local contact information
Address

〒379-1616
382-2 Kawakami, Minakami Town, Tone County, Gunma Prefecture
For those coming by car
電車でお越しの方
Tokyo area → (Kanetsu Expressway) → Mizukami IC → general road about 2 minutes → Minakami base

Minakami SnowshoeQ&A
Q.Is there a parking lot at the site?

We have a lot of snow. Please let us know in advance if there will be more than one group because we have to prepare for snow removal.
Q.What is snowshoeing?

Snowshoes are a tool for walking comfortably on snow, and are a more stylish and playful version of the traditional Japanese "kanjiki. Snowshoeing is very popular in Europe and the United States, and is gradually becoming popular in Japan as well. Let's enjoy winter to the fullest while walking on the snow, animal tracking, sledding, or just gazing at the snowy landscape!
Q. Is it safe to use normal tires?

Not allowed. It is possible in March, depending on the temperature.
Q.What happens after the goal is reached?

After dismissal, we recommend Minakami Hot Spring Resort. It's a great place to sweat it out on a hot day and warm up on a cold day.
Q.What should I wear and how much should I wear?

Synthetic fiber is recommended for underwear. If it is made of cotton, your body will get cold when it gets wet with sweat. Fleece is recommended in the middle. Jeans and knitwear are not suitable for this purpose. We recommend jackets that are waterproof. Snowboarding clothes and mountaineering jackets (such as Gore-Tex. Kappa only for summer season is not acceptable.)
Conditions for Participation
Age Limitation

Over 10 years old (must join with a parent or a guardian) *Elementary school students must be join with them.
About the Participation Agreement

All participants will be asked to fill out the form on the day of the event. However, if you are under 18 years old, you must have a consent form signed by a parent or guardian for each person. If you are under 18 years old, please download the consent form from here.
Download the participation consent form
About the customer's health condition

Depending on your health condition, you may not be allowed to participate in snowshoeing on the day of the tour.
No drinking or drunkenness allowed.

We do not accept snowshoers who are under the influence of alcohol or intoxicants. No refunds will be given in the event of refusal.
Pregnant women

Pregnant women are not allowed to participate in snowshoeing.
About epilepsy, etc.

A doctor's note or other document stating that it is OK to participate in snowshoeing must be submitted.
About Handicapped Customers

Snowshoeing is a risk sport and may or may not be acceptable. Please consult with us in advance.
トップページ

マイページ

コロナ対策について

京都保津川ラフティング
岐阜長良川ラフティング